Sunday school classes (3 years-old through 7th grade) are held at 10:30 a.m. during the school year.
ALL ARE WELCOME!

"SOUPERBOWL" CHALLENGE 2020
We collect non-perishable food donations for local food pantries year-round, but February is "Souperbowl" month, so be sure to add an extra can or two to your shopping cart each week.  Together we CAN tackle hunger right here in our own community!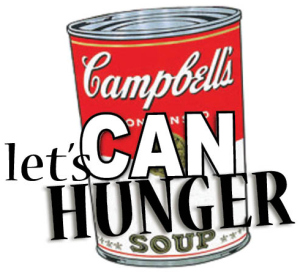 LOOKING FOR A WAY TO HELP YOUR HUNGRY NEIGHBORS?
On the first Thursday of each month, we prepare a meal for the "Friendship Kitchen" at Middle Island Congregational United Church of Christ.  Items can be casseroles, crock-pot meals, salads, veggies, fruit...we try to provide a balanced meal for those dining at the soup kitchen that evening.  Want to help? 
Please contact the church office at (631) 924-6443 for more information.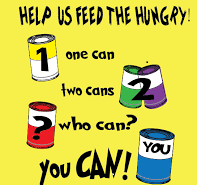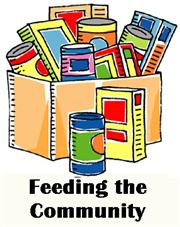 PANCAKE BREAKFAST & CHANCE AUCTION
SATURDAY, MARCH 14th
                      Breakfast served 8:30 -11:00 a.m.
                   Auction Preview begins at 8:30 a.m. 
                         Winning Tickets announced at 11 a.m.
                         [You do not need to be present to win.] 
MINIMUM SUGGESTED DONATION FOR TICKETS:  

Pancake Breakfast         $9 adults

                                       $5 children 4 to 12 yrs. (age 3 and under free)

Chance Auction              3 tix for $1.00; 25 for $6.00; 50 for $10.00

 
                       Tickets will be available at the door.