Sunday school classes (ages 3 through 7th grade) are held at 10:30 a.m. during the school year.
ALL ARE WELCOME!

"SOUPERBOWL" CHALLENGE 2019
The players take the field.  The teams eye the competition and roll up their sleeves, ready to race down the supermarket aisles at SOUPER speeds, flinging cans willy-nilly into the end zone.  Coupons are traded, ads are clipped, and supermarket circulars are marked up like treasure maps...
But don't wait until next February to help stamp out hunger on Long Island!  We collect non-perishable food items year-round, and deliver them to local food pantries and to Blessings in a Backpack.  Thanks for your generosity!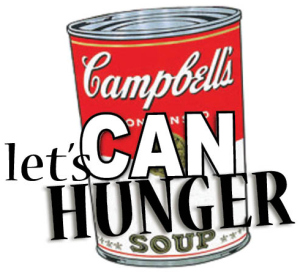 LOOKING FOR A WAY TO HELP YOUR HUNGRY NEIGHBORS?
On the first Thursday of each month, we prepare a meal for the "Friendship Kitchen" at Middle Island Congregational United Church of Christ.  Items can be casseroles, crock-pot meals, salads, veggies, fruit...we try to provide a balanced meal for those dining at the soup kitchen that evening.  Want to help? 
Please contact the church office at (631) 924-6443 for more information.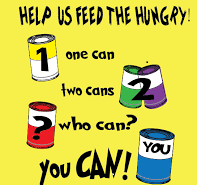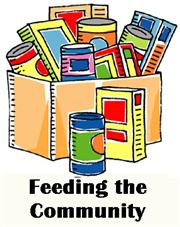 UPCOMING DATES:
Saturday 11/16 at 8:00 a.m., FALL CLEAN-UP DAY  (Rain Date 11/23)
Sunday 12/08 at 10:30 a.m., CHILDREN'S CHRISTMAS PAGEANT
Sunday 12/15 at 10:30 a.m., Please join us for Sunday morning worship followed by our annual ADVENT LUNCHEON, where we will create Snack Kits and Cold Weather Kits for the homeless.  Contact the church office at mipoffice@mipchurch for more info on requested kit items.
Tuesday, 12/24 at 07:30 p.m. and 11:00 p.m. CANDLELIGHT CHRISTMAS EVE SERVICES